Start-to-Finish
Dental Implants
in Summerfield,
North Carolina
Are missing teeth causing you to miss out on the things you once loved like eating your favorite foods and talking and smiling with confidence?
Dental implants are a revolutionary tooth replacement method that can replace anything from a single tooth to an entire arch of teeth. We offer in-house dental implant services, which means that we can complete the entire process under one roof. Contact us to schedule your free consultation for implants!
Free Consultation
Smile Gallery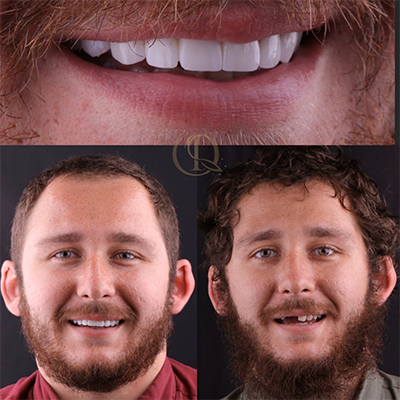 Crown and Bridge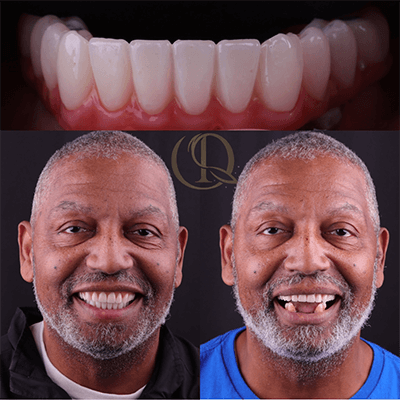 Lower Implant Denture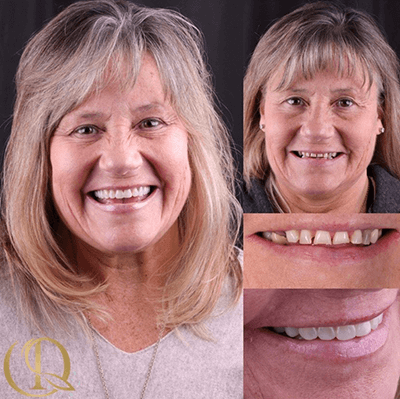 Upper & Lower Implant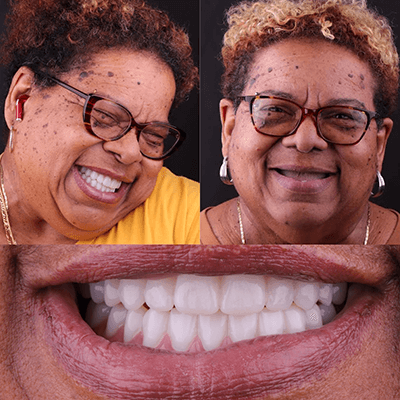 Upper Implant Denture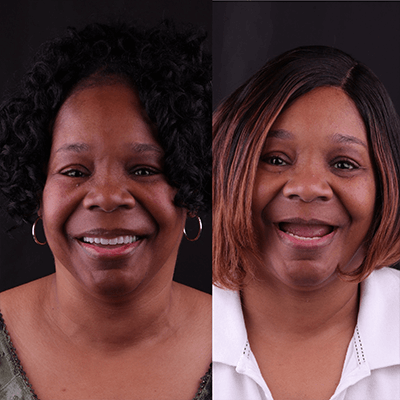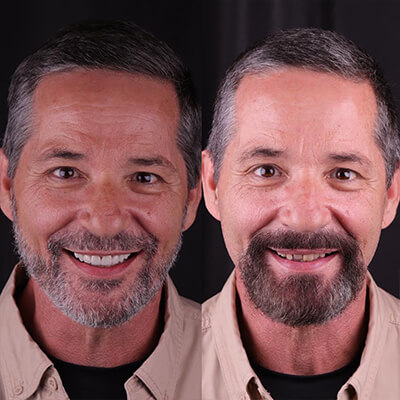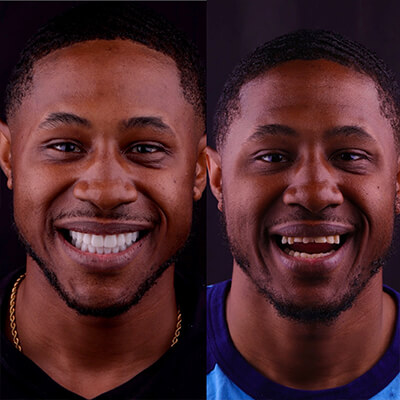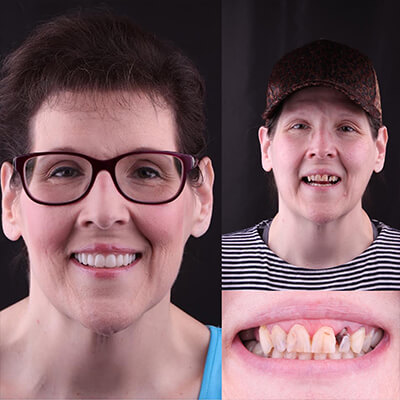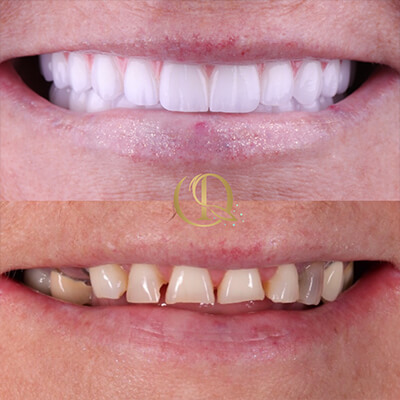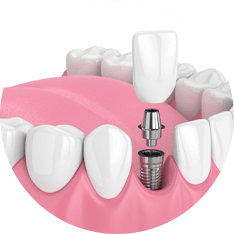 ---
What Are Dental Implants?
---
Dental implants are titanium posts that replace the roots of missing teeth. They are surgically placed into the jawbone and fuse with the bone over a series of months. Once the posts have fused with the jawbone, our team can attach a variety of tooth restorations onto the posts at the gum line. Implants are a permanent tooth replacement solution that can help you regain a healthy, fully functioning smile!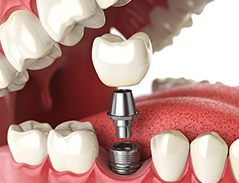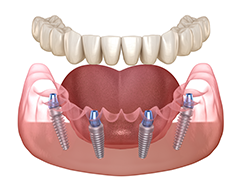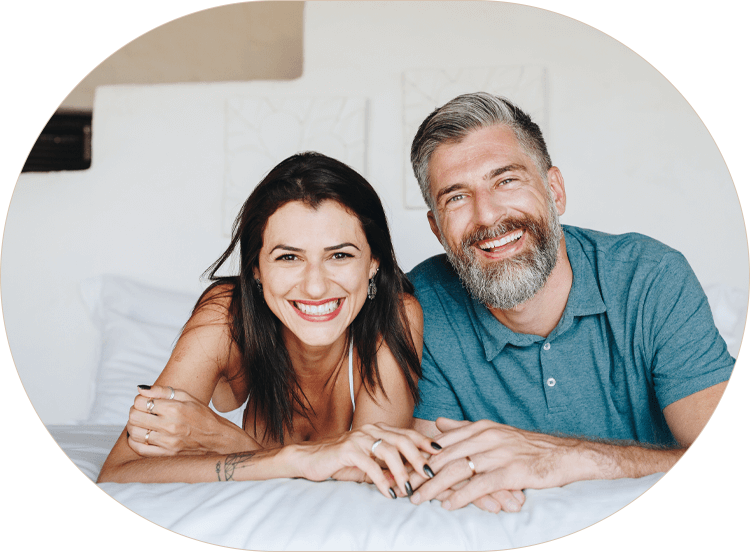 Benefits of Dental Implants
Wondering if dental implants are the right tooth replacement option for you? Here are just some of the many benefits that dental implants have to offer:
They're a permanent, reliable solution for tooth replacement.
Implants paired with tooth restorations look, feel, and function like natural teeth.
Implants don't need additional maintenance. You can brush and floss them as you would your other teeth.
They help prevent deterioration in your jawbone and preserve your facial shape.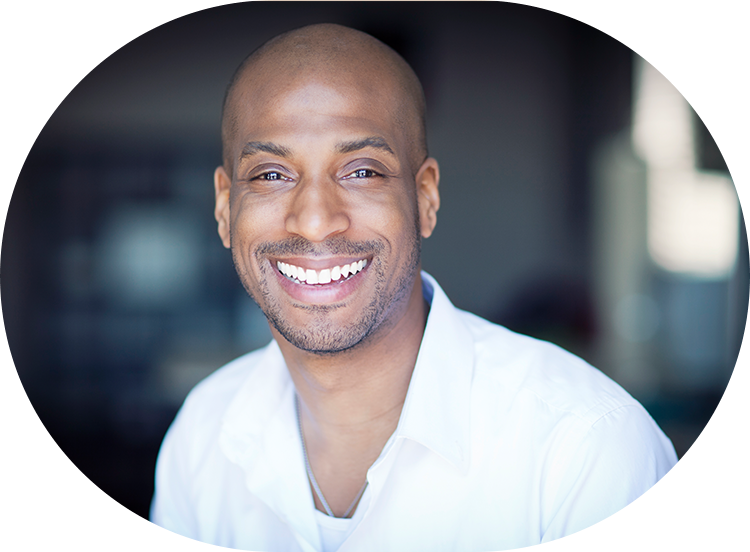 Complete Your Smile and Maintain Positive Jawbone Health
Missing teeth can put extra pressure on a patient's remaining teeth and cause them to wear down, but did you know that not replacing one or more teeth can cause damage to the jawbone as well? In fact, patients can lose up to 25% of their jawbone density in as little as one year. At Odyssey Dental of Summerfield, we want our patients to maintain the health of their jaws and the natural shape of their faces in addition to achieving complete, beautiful-looking smiles. Our durable dental implants can provide you with both the restorative and cosmetic enhancements that you've been looking for!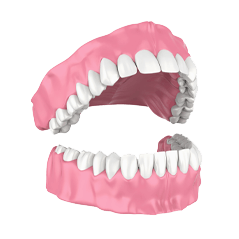 ---
Compatible Tooth Restorations for Dental Implants
---
Dental Crowns
Crowns are great options for single-tooth replacement. Using an abutment (connective piece), we can attach the crown to an individual implant to fill in the empty space.
Dental Bridges
Bridges are prostheses that are made up of at least one replacement tooth in the middle and two dental crowns on either end. Bridges can replace one tooth or multiple missing teeth in a row. The crowns on both ends will attach to implants on either side of the empty space and the replacement teeth will fit snugly in the middle to bridge the gap.
Dentures
We can create both full and partial dentures that can easily snap onto your dental implants. Usually, full dentures require anywhere from four to eight implants to be properly secured in place. With partial dentures, it can vary depending on how many teeth your denture is replacing.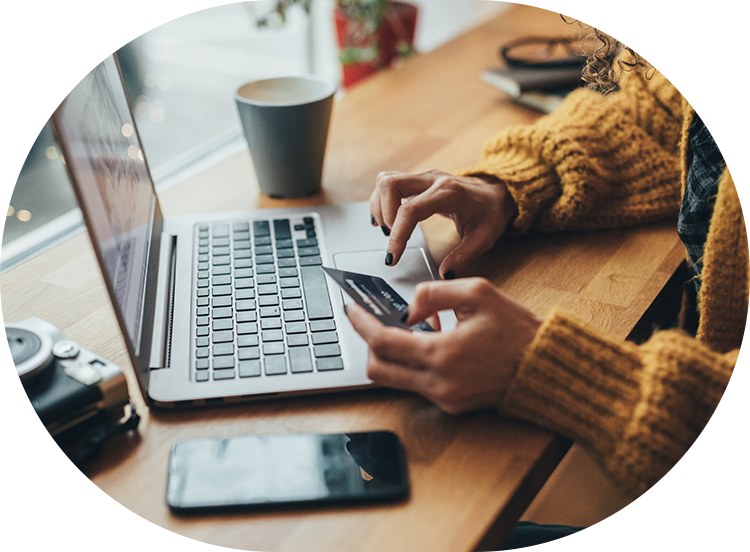 Monthly Payment Options Available
Our office accepts payment plans through four different companies: CareCredit®, Proceed Finance™, and LendingPoint™. We do this intentionally, because we want our patients to have the flexible financing options that they need to receive the high-quality dental care that they deserve. If you'd like to learn more, please visit our financial page, and if you have any questions about financing the cost of your care, please contact our office.
Full Arch & Single Implants
Treatment includes:
Comprehensive exam
X-Rays
All extractions if needed
Sedation