Revitalize Your Smile with All on 4 Dental Implants

Restore your smile in just one day! Offering both Permanent & Snap-On solutions.
Call Us Today!
336-560-2808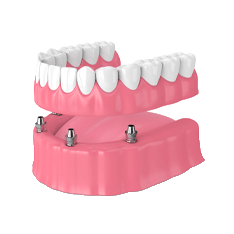 Why Choose All-On-4 Implants
Forget about adhesives. Fixed, full arch solutions offer superior stability over traditional dentures and adhesives. A secure foundation prevents slippage or movement when you're eating, speaking, or laughing.
No more sore spots. Implants ensure a stable and secure fit, eliminating discomfort and reducing potential gum irritation compared to dentures. No more mouth pain!
Truly enjoy your food. Unlike traditional dentures that often cover your palate, fixed, full arch solutions leave your palate exposed so you can savor food while improving your chewing efficiency and bite force.
Prevent bone loss and improve your appearance. Fixed full arch solutions play a crucial role in preventing bone loss when it comes to restoring your smile. And implants avoid the sunken or sagging appearance often associated with traditional dentures.
Make your new smile a reality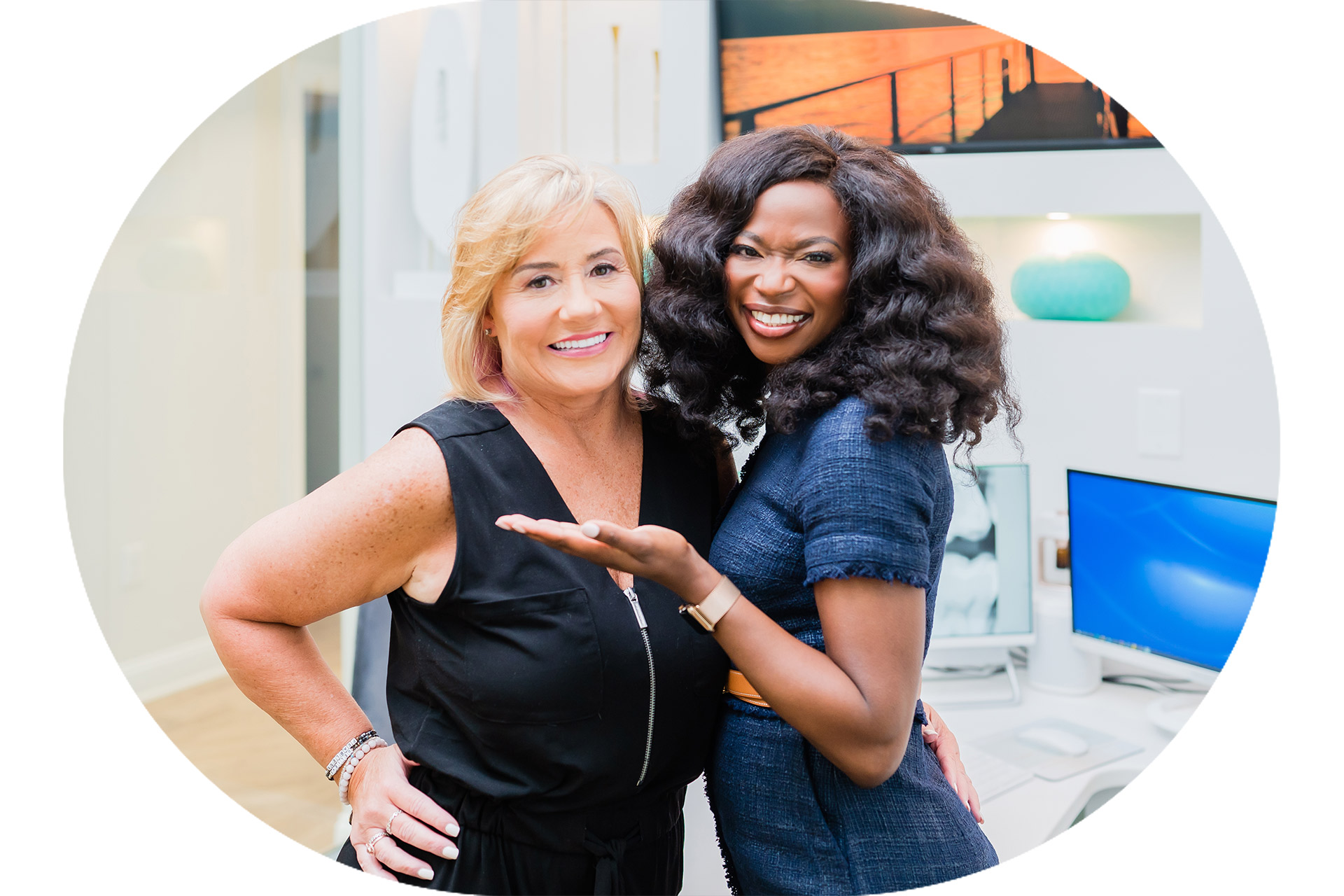 Why Choose Odyssey?
One-Stop Solution
With our state-of-the-art in-house lab, your brand new smile awaits you on the same day.
Judgement-Free Zone
We're here to help you achieve a beautiful smile. No judgment, just compassion and understanding.
Trusted Expertise
Dr. Joseph specializes in sedation and implant dentistry and completes hundreds of hours of CE courses every year just on full arches and dental implants alone.
Affordable Payment Plans
Don't let cost stand in the way of your perfect smile. Explore our easy, digestible payment plans including zero-down with a 48-month term (subject to credit check) and in-house 50% down with a 6-month term (no credit check required).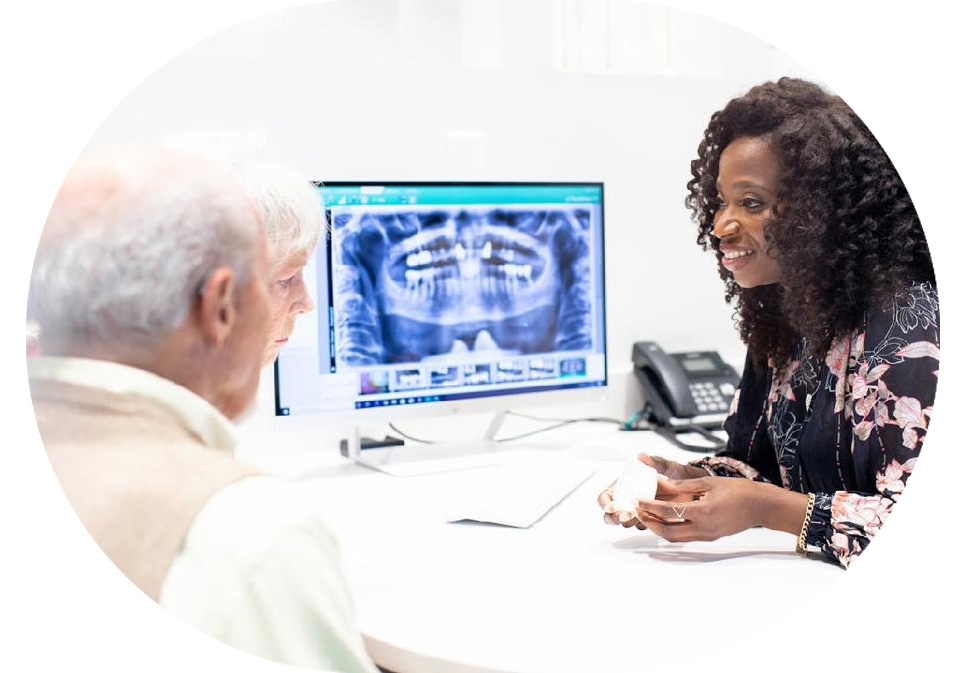 Frequently Asked Questions
How much do all-on-4 implants cost?
Our treatment plans are tailored to each patient's needs, and the cost varies accordingly. We offer convenient payment plans to help manage the cost and will discuss all of your options with you.
Does insurance cover any part of the procedure?
Your insurance plan may cover a portion of the cost of your procedure. Our team will help you navigate this process and go over all of your options with you. You may be pleasantly surprised by the affordability of getting implants if you have sufficient bone density and insurance coverage. Don't let cost assumptions hold you back from exploring the possibility of implant treatment. The consultation is free.
Am I a suitable candidate?
Factors such as gum health, bone density, and any underlying health conditions are taken into consideration. We'll conduct a comprehensive exam to assess your unique situation and provide you with personalized recommendations. Our goal is to ensure the best possible outcome and long-term success.
Is the implant procedure painful? What's recovery like?
Sedation dentistry and smile makeovers are our specialty, you shouldn't feel anything during the procedure. The recovery process involves a period of healing and adjustment. While it takes several weeks for the implant sites to fully heal and integrate with your bone, the mild discomfort, swelling, and soreness goes away after the first week. For the first few days you'll want to stick to a soft diet to promote healing and minimize irritation, but as you progress you'll start reintroducing firmer foods back into your diet. Everyone is unique and your recovery experience may vary. We're here to support you throughout your entire journey.
Do I remove them for cleaning?
Both snap-on and fixed solutions are designed to be cleaned while they remain in place. Snap-on dentures are easily removed for cleaning since they snap onto your implant abutments. Fixed dentures, however, can only be removed by your dentist. It's important to adhere to our instructions for cleaning and maintaining your implant supported dentures and to have routine check-ups every 6 months to monitor your oral health, just as you would with your natural teeth.
Are they permanent and how long do they last?
Yes, all-On-X implant supported dentures are considered long-lasting, permanent solutions. While the All-On-4 dental implants themselves are considered permanent, regular maintenance and care are still necessary to ensure their longevity. Good oral hygiene practices, including brushing, flossing, and routine dental check-ups, will help keep the implants and surrounding gum tissue healthy. Implants can last a lifetime. The denture may need to be replaced very 20 years or so. By comparison, traditional dentures often need to be replaced every 10 years.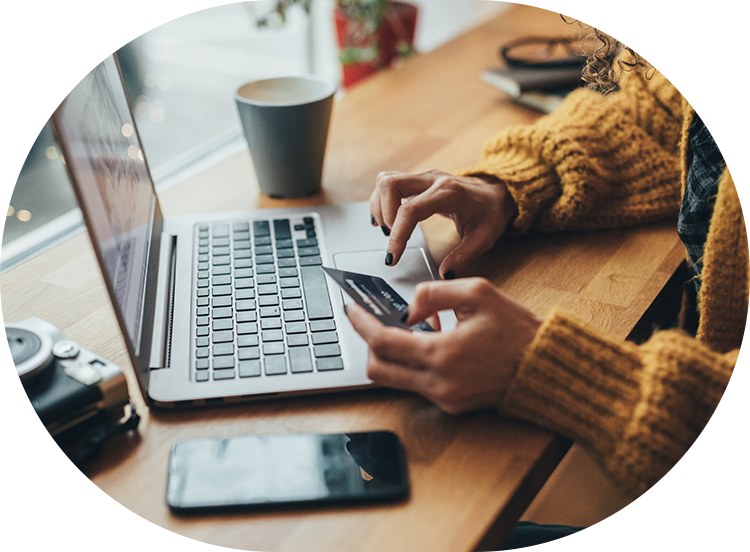 Affordable Financing Available
Explore our easy, digestible payment plans including zero-down with a 48-month term (subject to credit check) and in-house 50% down with a 6-month term (no credit check required). Our office accepts payment plans through four different companies: CareCredit®, Proceed Finance™, and LendingPoint™.
We do this intentionally, because we want our patients to have the flexible financing options that they need to receive the high-quality dental care that they deserve.
This Pre-Qualification query does not affect your credit score!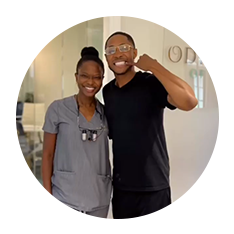 ---
Say YES to an EPIC dental experience today!
---
What Patients Say: Testimonials and Feedback
Take the first step towards a beautiful and functional dental transformation by scheduling your complimentary consult. Experience the life-changing power of a confident and radiant smile.